Locksmith in Phoenix AZ
Locksmith Keeping Businesses and Homes Safe Since 1996
Need a locksmith to come to you in the Phoenix Metropolitan Area?
Keeping Businesses & Homes Safe Since 1996
Need a locksmith to come to you in the Phoenix Metropolitan Area?
Our Security Products and Services Include:
Your Friendly Locksmith and Security Experts in the Phoenix Area
We are a family-owned and locally operated locksmith and security company that has been serving our community for more than 25 years. Our service technicians take pride in providing fast service and expert locksmith work at reasonable rates. We specialize in both commercial and residential locksmithing in Tempe, Mesa, Phoenix and beyond.
Advances in technology make it easier to keep an eye on your business and home, even while you're away. We offer the latest security technology, including access control systems and HD surveillance cameras that allow you to view footage from anywhere with an Internet connection.
We take great pride in achieving complete customer satisfaction and will strive to make your day a better one. Here is what Arizona residents like you say about Copperstate Lock & Security on Google and Yelp! If you need a locksmith in Phoenix and surrounding cities, call us at (480) 785-9999!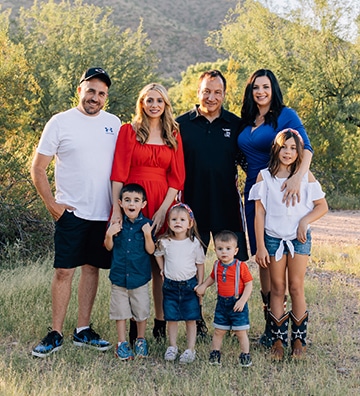 Additional Locksmith and Security Products and Services in Phoenix AZ
High Security Locks
Master Key Systems
Emergency Lockout Service
Lock Replacement
Electronic Lock Installation
Deadbolts Installation/Replacement
Broken Key Extraction
Audio/Intercom Phones
And More!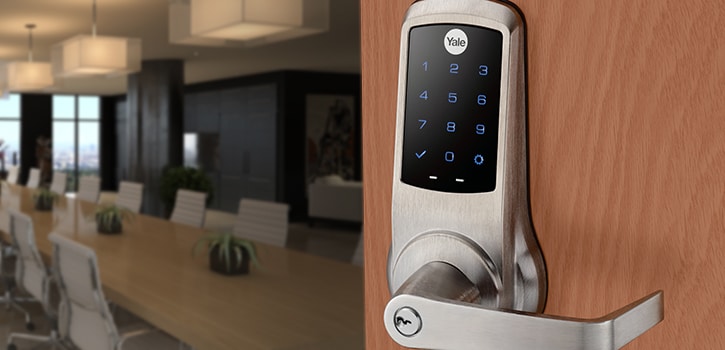 Top Rated Locksmith Company Phoenix AZ
Excellent4.9★★★★★ Based on 71 reviews from review us on
Marcia Gardner ★★★★★ Timely and professional repairs. Technician explained the problem and check other lock on the door (dual locks) without being asked. Love the text notifications. Great service.
Tina Swail ★★★★★ I had to get four keys made and they were super quick and so nice. I don't know about you but I hate the machines they have now at Lowe's and it was great to be able to just walk in and ask for keys to be copied.
Accounting I10 Premier ★★★★★ Mike was awesome and came right out to help us
Kathryn Rogers ★★★★★ Thank you so much!
Julie Wilkinson ★★★★★ Appreciated the professional and efficient service provided. Thank you!
Ken Hintz ★★★★★ Best locksmith near me in Tempe
Vince Fontana ★★★★★ Excellent work extremely professional. And not expensive
Sara Gullickson ★★★★★ Thank you!
Greg Garcia ★★★★★ Great personal service.
Mel Ekstrand ★★★★★ Copperstate was very friendly and knew exactly what I needed to fix my lock. I highly recommend them for whatever lock needs you may have. They are the best!
Elizabeth A. Corley ★★★★★ Excellent service and excellent company!! Highly recommend!!
Betty sexton-ball ★★★★★ Great products and service.
joe danielewicz ★★★★★ My garage door lock was falling apart and I went in to replace two brass speciality bolts. the couple that runs this business is fantastic. They gave me the bolts free! Great customer service.
Toby Willits ★★★★★ Outstanding service. Jim took care of me when others didn't (Honda Ride Now Chandler). He had to check with his shop and promised to call back and he did. When I showed up to his shop the next day, he had the key cut and ready. Jim told me to try it and when it worked, he would cut any additional keys for me at $3.50 a key. So for $27 I got three keys and was back on the road. Thanks for taking great care of me, Jim.🔑 Update 🔑Stopped by to see Jim to get some keys made for my Travel Trailer. Jim and the new owner were there, and we shot the $h|t about me being a loyal customer lol. Sean or Shawn the new owner, listened to us old guys swap stories while he made me some new keys. One again, great service. The keys worked flawlessly.
Mellow Robinson ★★★★★
Ella Mulford ★★★★★ Love Copperstate Lock & Security. Friendly & efficient technician. Worth the money!!!
Michael Neubrandt ★★★★★ I have been using Copperstate Lock for 20+ years now. They are a great company to work with Reliable. They do all my commercial buildings and retails properties across the valley.
Tony Archuleta ★★★★★ Excellent service very respectful employee
Chad Wilkinson ★★★★★ Love having these guys in the neighborhood!! We have used them to rekey our entire house, and recently to make extra sets of spare keys as well.Very convenient and great service!!
Anthony Knowles ★★★★★ Jim and his team at Copperstate are really great !!! They've done work at both my home and my business and I couldn't be happier with their work !!! Highly recommend them for alarm systems, security cameras, and locks!!
Mike Dingwell ★★★★★ Best in the valley great prices on time great people I've recommended all over the valley , great ideas for security, thank you so much highly recommend!!! 🏈
Amy McDonough ★★★★★ Super fast and excellent communication! I would definitely recommend this company.
Kevin Oconnor ★★★★★ These guys always do great work. I recommend them for all your lock and safe needs. Great people
Robert smith ★★★★★ They have always been quick to respond and do great work
Roy Wiebe ★★★★★ These guys do fantastic work
Copperstate Lock and Security
Locksmith in Phoenix, AZ
Address : 1761 E Warner Rd A16, Tempe, AZ 85284, United States
Phone : +14807859999
Hours: Tuesday, 9 AM–5 PM
Wednesday, 9 AM–5 PM
Thursday, 9 AM–5 PM
Friday, 9 AM–5 PM
Saturday & Sunday Closed
Monday, 9 AM–5 PM
Contact Us
1761 E Warner Road, A16
Tempe, AZ 85284
Open by appointment only!
Chandler
Sun Lakes
Paradise Valley
Queen Creek
And More