Safe Sales
A residential safe secures expensive jewelry, precious heirlooms and vital documents. Gun safes are an essential safety measure if you own a collection of firearms—especially if you have children in your home.
Does your business need to store cash or valuable inventory? We can help! Our team of experts will help you find exactly what you need. We provide repairs too!
We serve Tempe, Phoenix and surrounding Arizona cities. Call us at (480) 785-9999!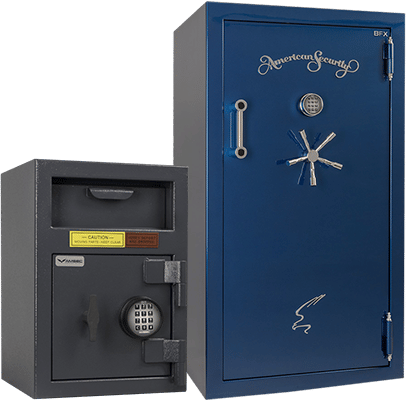 Common Types of Safes
We can provide a solution for almost any need with our wide selection of options. Here are three common types.
These are made with thick steel, complicated locks and are often bolted to the ground. They're made to resist lock picking, crowbar attacks and other types of intrusion.
Be proactive about protecting your valuables against fire. When choosing a fire safe, pay close attention to its rating, which indicates how strongly it resists heat and for how long.
Ensure your stored cash is only accessible to your most trusted employees. Our cash drop safes allow anyone to insert money but only those with keypad access can open the safe.
Check out how this safe by American Security (AMSEC) held up in a real fire!
Need financing? We can help with that too!
Services and Repairs
Are you having issues with a safe you already own? We provide safe repairs and other services too!
Delivery
Repairs
Openings
Combination Changes
Installation (bolting safes to walls or floors)
Changing mechanical locks to electronic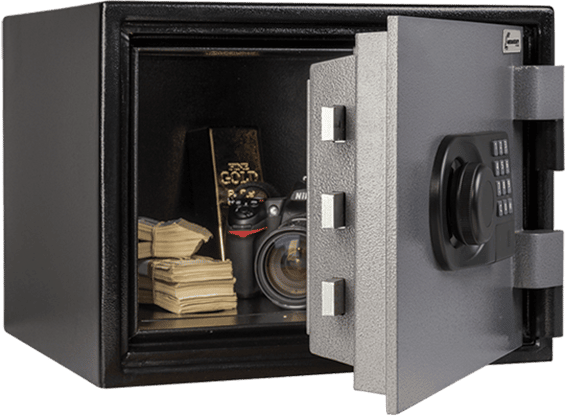 Contact Us
1761 E Warner Road, A16
Tempe, AZ 85284
Open by appointment only!
Phoenix
Tempe
Mesa
Scottsdale
Gilbert
Chandler
Sun Lakes
Paradise Valley
Queen Creek
And More