Why Choose Access Control from Copperstate Lock & Security?
Access control is often a more secure, convenient, flexible and cost-effective alternative to mechanical locks and keys. Above all, traditional keys can be lost, stolen and copied, posing a threat to your security. With our electronic solutions, you can instantly erase and add users to keep up with employee turnover and company growth without changing or re-keying locks.
If your company needs access control in Phoenix, Tempe or surrounding cities in Arizona, give us a call at (480) 785-9999.  Please check out what Copperstate Lock customers are saying Google and Yelp!
Depending on the access control system you choose, benefits include:
Immediate addition and elimination of users

Audit trails to track who unlocks which door and when

Scheduled restriction, granting the access of certain doors at particular times

Lockdown functions in case of emergency

Scalable systems for growing organizations

Remote configuration and tracking

And more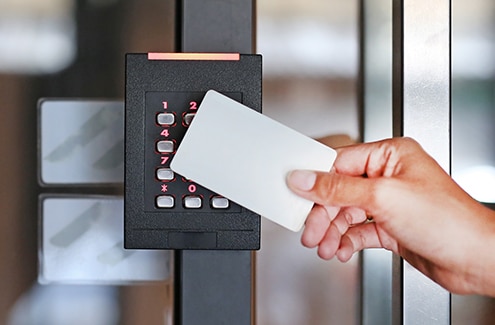 Which access control option is best for your organization?
Below are the three common types of systems we provide. Call us today at (480) 785-9999, and we'll help you choose the right solution for your needs.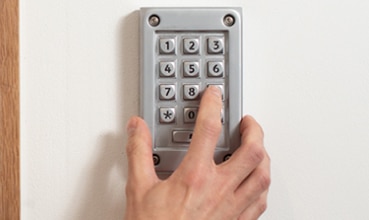 This simple solution is great for small sites with a small number of users. Access is often gained with a PIN code. Programming and changes must be done at each door.
Great for:
Small businesses
Storage units
Sites with limited users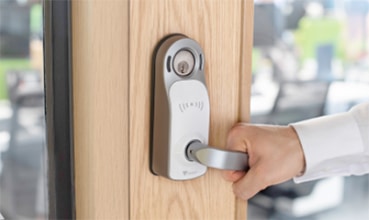 This flexible solution allows various permissions to be managed from a central PC. Commands controlled at the PC are instantly sent to each of the locks.
Great for:
Schools
Larger offices
Healthcare facilities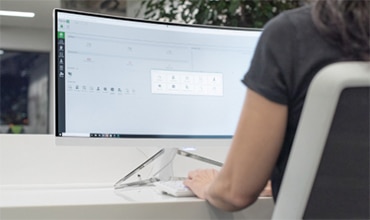 With this option, access can be controlled from anywhere with an Internet connection via a web-based user interface. It's also great for camera integration.
Great for:
Schools
Large office buildings
Healthcare facilities
Contact Us
1761 E Warner Road, A16
Tempe, AZ 85284
Open by appointment only!
Chandler
Sun Lakes
Paradise Valley
Queen Creek
And More