Commercial Locksmith Services Near Phoenix 
If you need a commercial locksmith in Tempe, Arizona or the Phoenix area, give us a call at (480) 785-9999. 
Your business is more than just your job—it's your passion and the means by which you support your family. To provide it with proper protection, there are certain security measures that should be taken. Whether you own a small boutique or a growing industrial operation, you want to make sure your property is secure to minimize risks of theft and vandalism.
See what Arizona residents like you are saying about our service on Google and Yelp!
The Importance of Commercial Locksmith Services
Running a business involves handling various responsibilities, one of which is ensuring the security of your establishment. Commercial locksmith services play a crucial role in this aspect. They provide tailored solutions to protect your premises, employees, and assets from potential threats.
What Sets Copperstate Lock and Security Apart
Copperstate Lock and Security are your go-to experts when it comes to commercial locksmith services in Phoenix, AZ. With a stellar reputation built on years of experience, they offer unparalleled services designed to meet your specific needs.
Commercial Locksmith Products and Services Include:
High Security Locks LEARN MORE
Master Key Systems

(multiple levels of restricted keys)

Door Closers

Exit/Panic Devices

Levers and Deadbolts

Commercial Safes LEARN MORE

Broken Key Extraction

Emergency Lockout Service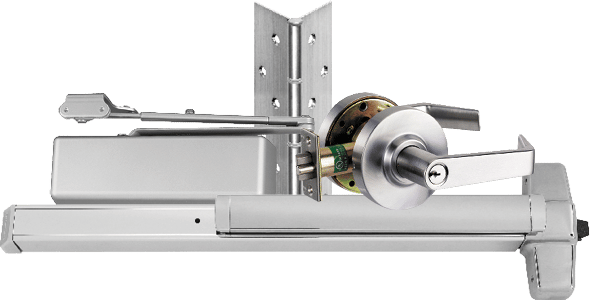 In the bustling metropolis of Phoenix, AZ, safeguarding your business is paramount. When it comes to securing your commercial property, Copperstate Lock and Security is your trusted partner. With a dedication to providing top-notch commercial locksmith services, we have become the go-to choice for businesses in the area. Whether you are in need of high-security locks, master key systems, or emergency lockout assistance, we've got you covered.
High Security Locks
Our state-of-the-art high-security locks are designed to fortify your business premises. We understand that every business has unique security requirements, and our experts will work closely with you to recommend and install the best high-security locks tailored to your needs.
Master Key Systems (Multiple Levels of Restricted Keys)
Efficiency and control are key when it comes to managing access to your commercial property. Our master key systems provide you with the flexibility to grant access to different areas of your business while maintaining overall security through restricted key levels.
Door Closers
Ensure the safety of your employees and customers with our reliable door closers. They not only enhance security but also contribute to the smooth flow of foot traffic in your establishment.
Exit/Panic Devices
In the event of an emergency, quick and safe exit is crucial. Our exit and panic devices are designed to meet safety standards, allowing for easy egress while maintaining security.
Levers and Deadbolts
Upgrade your door locks with our durable levers and deadbolts. These commercial-grade locks provide an extra layer of protection to your property.
Protect your valuable assets with our range of commercial safes. Whether you need to store important documents or high-value items, our safes are built to withstand even the most determined intruders.
Broken Key Extraction
Lock and key mishaps can happen to anyone. When you encounter a broken key, don't fret. Our skilled technicians are adept at extracting broken keys without causing damage to your locks.
Emergency Lockout Service
Locked out of your office? Don't let it disrupt your business operations. Just give us a call at (480) 785-9999, and our emergency lockout service phoenix AZ  will get you back inside in no time.
At Copperstate Lock and Security, we take pride in our commitment to protecting your business. Our commercial locksmith services in Phoenix, AZ, are designed to meet your unique security needs. With our expertise and dedication to customer satisfaction, you can trust us to keep your business secure. Contact us today at (480) 785-9999 for all your commercial locksmith needs.
High Security Locks Service In phoenix AZ
By installing locks that are pick-proof and drill-proof, you can add one more layer of security to keep out intruders. Cheap locks from big box retailers, along with DIY installation, often don't hold up to experienced criminals. Your business deserves the protection of durable, high-security locks installed by our well-trained professionals.
This can be one aspect of a comprehensive security plan to keep your business protected. If you're looking to increase your business security in Phoenix, call us at (480) 785-9999. We can conduct a comprehensive security analysis for your business that will help you better understand the risks you're facing.
For minor upgrades or major overhauls, we are a one-stop shop for commercial locksmithing in Phoenix and Tempe!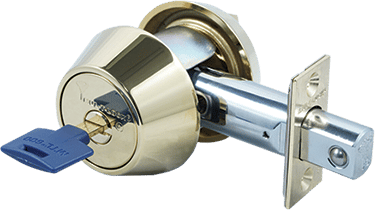 Electronic Commercial Security Products and Services Phoenix Metropolitan Area
We go above and beyond typical door hardware and traditional locksmith services. You can protect your business with the latest technology available, including:
Contact Us
1761 E Warner Road, A16
Tempe, AZ 85284
Open by appointment only!
Chandler
Sun Lakes
Paradise Valley
Queen Creek
And More